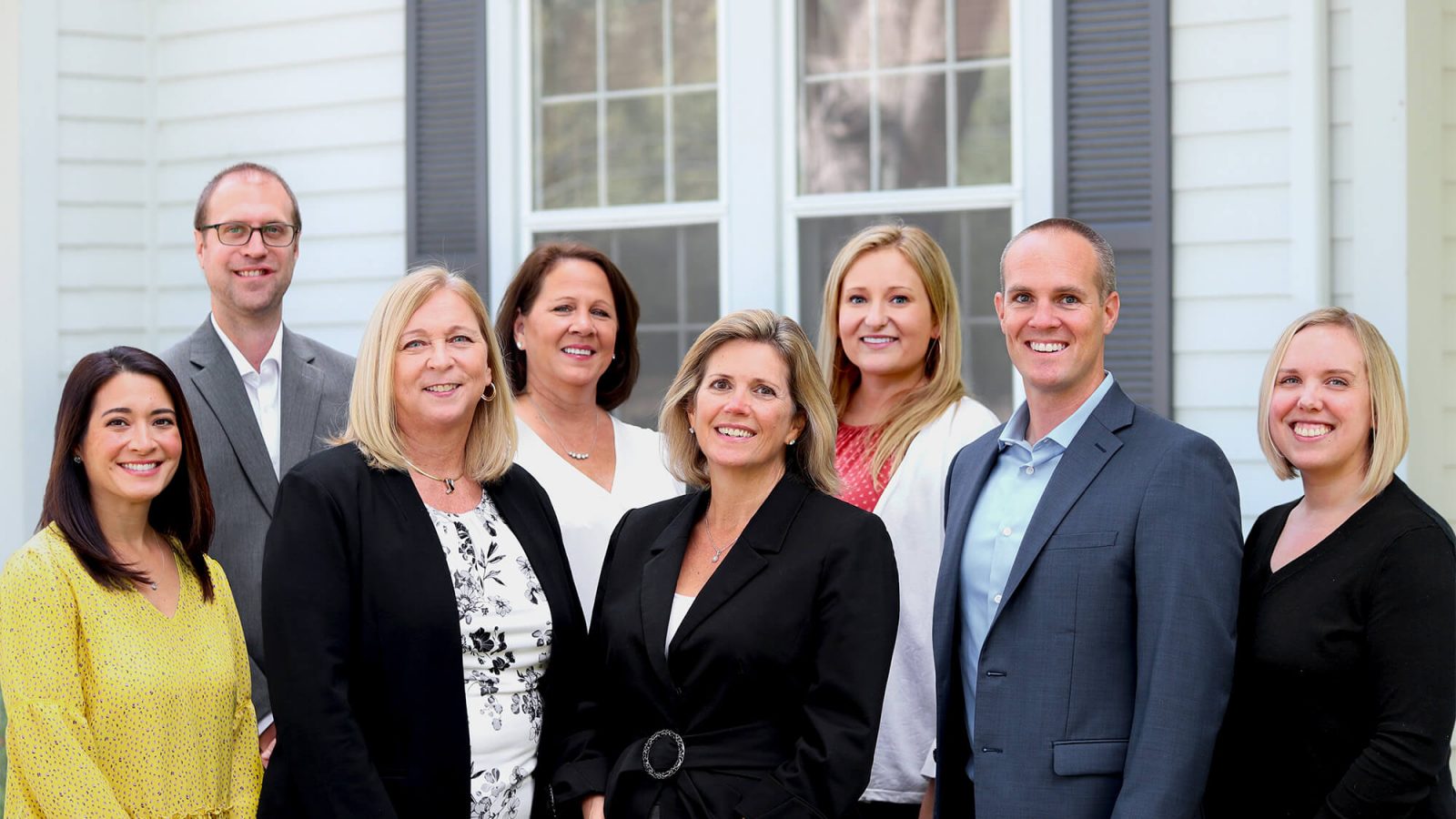 With Your Interest In Mind: It's been our promise since 1977, and it continues to serve as our moral compass today.
At B&E, we want to be a resource for any problem that you need solving. Whether it is a business, family, or financial plan or problem, turn to B&E as your trusted adviser.
Since 1977, we have remained committed to serving each and every client with exceptional service — With Your Interest In Mind.
For our team, it's about more than numbers and spreadsheets; it's about a deeper connection with our clients. We are purpose-driven financial and business advisers, and we do everything with your interest in mind. We can help you set goals, map a journey, and solve problems.
We work with almost 300 businesses and more than 1,000 families. Few people know business advising and estate planning as well as we do. And when we work with business owners, we can do things in their personal financial setting that others simply don't think to do. Taking a fiduciary stance, we have always put the client's interests ahead of our own. Our advisers are salaried, not commissioned, and you get the benefit of an entire team committed to the success of each client.
At B&E, we are most trusted for our easy to understand planning processes. We don't create a cookie-cutter plan like you often see. Our proprietary six-step PathWise™ process is considered by many of our peers to be a "best-in-class" system that guides you through a complete and successful plan to achieve your goals. Each client will go through the steps to develop a customized business or financial plan. In the intangible world of financial services, we deliver a tangible product: your written plan.
You will likely retire and/or transition a business only once. We help people do these things each and every month! It's an emotional and sometimes scary milestone in life. It's about more than finances. Let us help you ensure purpose and meaning in each chapter of your life.
Our Culture: Always learning.
Staying current on changing features and tax consequences is essential to providing clients with sound, practical, and timely advice. Our team believes the more they learn, the more they know—and the better we can serve our clients. We never stop learning in this ever-changing profession.
We have a team that works unbelievably hard. We all adore what we do, and we are passionate about it. We genuinely love our clients. Our relationships transcend the transaction and become about the people. When a client or a team member walks into our office, we hope they will feel at home.
We like to have fun! So, we host a golf tournament, happy hours, and different events. It's like the saying: families that play together stay together.
Finally, we value being charitable. We host a charitable poker tournament every year, and the winners split the pot with their favorite charities. We have our own Business & Estate Advisers Caring and Sharing Foundation that provides significant support financially, and our team members regularly volunteer their time and talents to community organizations. We value being part of the communities we serve.
Our History: Values-based.
E. Dennis Zahrbock founded Business & Estate Advisers in 1977, primarily serving farmers. He chose the name to communicate to the farmers that Dennis understood how to run a business. He set four business values: 1: Be on time. 2: Do what you say you will do. 3: Do it when you said you would. 4: Be polite and courteous.
In 1992, Business and Estate Advisers purchased the building at 282 East Wayzata Blvd, Wayzata that warmly greets our clients today.
Sarah Kaelberer joined B&E in 1996, became a partner in 2002 and president in 2014.
Just as we have guided clients through their exit strategy and succession plan, Business & Estate Advisers executed their own in 2017, when Sarah took the reins as sole shareholder to lead B&E into the future. Laura Maksymkow, B&E's Vice President, became a partner at B&E in 2019.
Today, we affectionately call ourselves B&E, but our founder's values continue to guide us. With Your Interest In Mind has been the company byline since it began in 1977, and it remains the core of everything we do.